Are you good at DIY? A handyman? Want to work for yourself? Want to be your own boss? If so that's good as we have something that you could be interested in.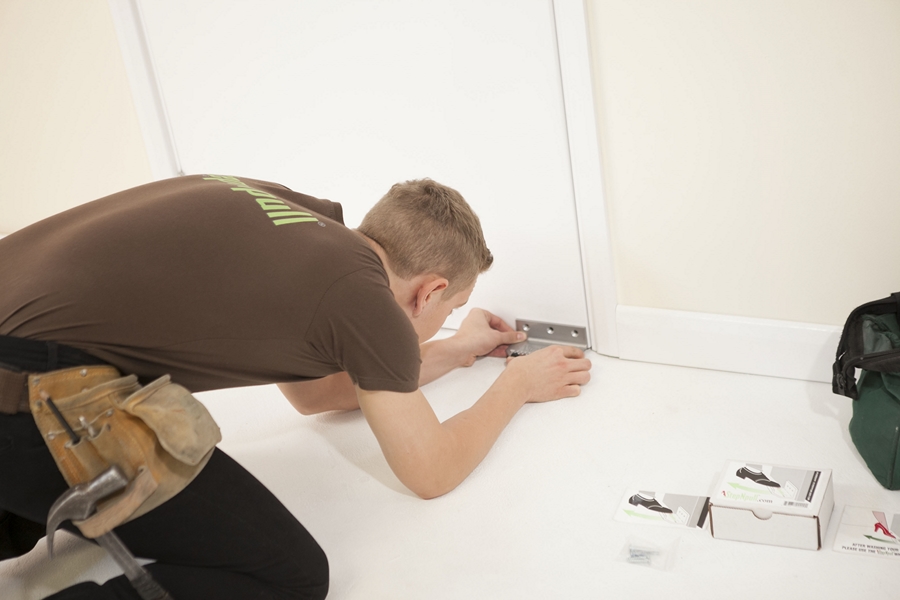 If you want to work to your own hours at your own pace and like the idea of being your own boss by supplying and fitting a brand new product to the UK to local businesses then this could be for you. The product you will be supplying and fitting has sold millions in the US and is new to the European market.
We are looking for self-motivated people that have reasonable DIY skills to approach local businesses (pubs, clubs, restaurants, health clubs, medical centres, offices and shops) to supply and fit them with a hands-free door opening device called a StepNpull®. The device is a small aluminium bracket that attaches to the bottom of a door (via 3 screws / bolts) allowing you to open the door with your foot.
You can approach the business, introduce them to the StepNpull® then agree a price for fitting the StepNpull® on their doors (toilet doors or any door that is 'catchless'). You can purchase the StepNpull® in bulk at a reduced rate and keep 100% of your fitting cost that you charge the customer.
Take a look at the website / look at the photos / videos and fitting instructions to familiarise yourself with the product and the fitting of it and if you like then why not start today? You can order the product online or arrange collection from one of our nationwide depots.
Please contact us through the website contact page in the first instance if you are interested
Translate »